It was a beautiful day at the North Somerset Show this  in the live blacksmithing competition. The competition requires blacksmiths to make an item within a specified time limit. For this years competition the brief was to create a Hip Iron, the time allowed was 1 hour 15 minutes.  A Hip Iron is used to hold ridge tiles in place on a roof Hip and it can be both decorative and functional.
The competition ran all day with the first 2 competitors starting at about 9:30am and the last 2 finishing at about 4:30pm.
It was a beautiful day and the show was very busy with many of the visitors enjoying watching the blacksmiths work.
My Hip Iron was assessed the winner which made me Show Champion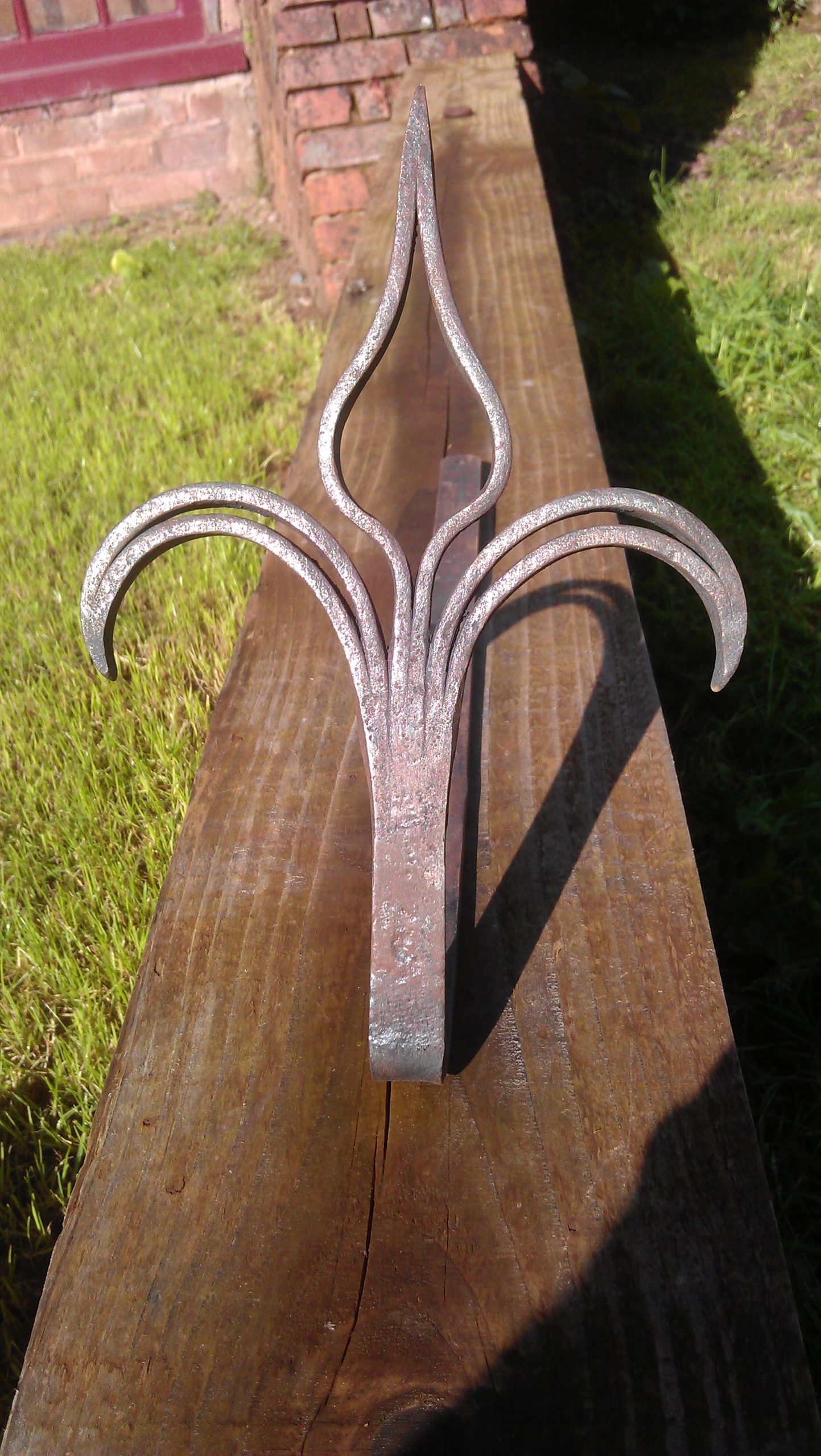 Simon was awarded third prize – I am very proud of him.